Need a Professional Certified Arborist? Edmonton–Rely On Us To Focus On The Overall Health And Safety Of Your Trees And Property
Searching For An Arborist? Edmonton Property Owners, Look No Further!
PROUDLY SERVING THE EDMONTON AREA
Trusty Tree Services serves Edmonton, Sherwood Park, Stony Plain, and other surrounding areas. Our Edmonton arborists are professional tree care service providers for residential, commercial, and municipal properties.

1. Get In Touch

Contact us to tell us about your tree service needs.
2. Free Quote

Review your free no-pressure, no-obligation quote.

3. Schedule Work

Watch the job get done on-time and within budget.
Expert Services by the Arborist Edmonton Deserves
Free No-Obligation Quote
Trusty Tree Services serves all of the Sherwood Park and surrounding Edmonton area. We offer residential, commercial and municipalities professional tree care
Request Free Quote
Company Values
Our goal is to create long term relationships with our clients, which enables us to keep our track record and history of meeting your tree service needs and to solve any problems or issues as quickly as possible to guarantee your satisfaction.
Learn More About Us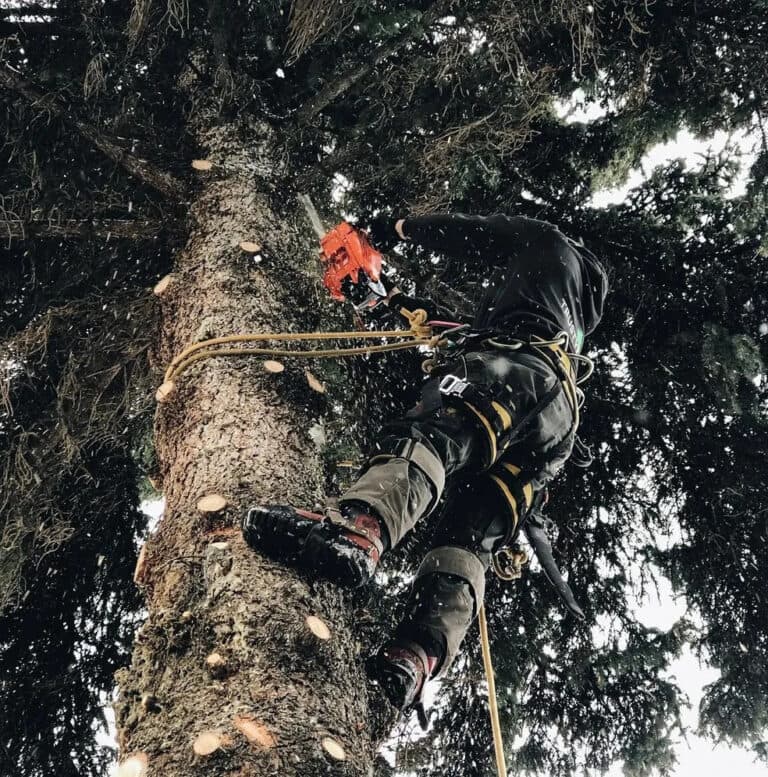 100% Locally Owned and Operated
We strive to be a company you can trust with your project. Every work site is respected as if it were our own. We complete regular maintenance to ensure our equipment is in tip top shape to provide the highest level of quality work.
Quality Service
We pride ourselves in providing a professional level of service for all our clients. This means following proper tree work procedures, provincial by-laws, and upholding the highest level of safety, at all times.
Learn More About Us
What Customers Are Saying About Us
"Hired Trusty Tree Services to prune trees on my acreage. I was blown away by the work they completed! Truly professional from start to finish. The owner was very knowledgable, performed a walk around and took time to explain what was needed and not needed for my trees. Extremely happy with the outcome, my trees are beautiful! Thank you!!!!"
"Excellent value for the work they provide. Our crew was very professional and cleaned up the area they chipped in, right down to the pavement."

"Promptly returned call and set up an onsite visit for an estimate for stump grinding. Efficient, professional removal of the stumps."